Orientations of Rébellion Magazine : Autonomy – Anticapitalism – Community (english version)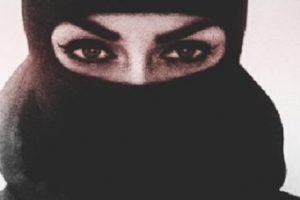 Rébellion is a European revolutionnary socialist oriented magazine founded in 2002. It is the expression of a community bound by a commitment towards a radically anticapitalist autonomy.
Our Practices
We aim to unite reflection and action. To understand the development of society in order to better grasp its complexity and find the means to bring change is the purpose of this magazine. To advance theoretically and effectively organize our fight implies following an exacting ethic individually and collectively.
Beyond right and left wings, we reject outdated divides and call for the convergence of struggles against the system. At our level and with the means at our disposal, we try to contribute right now to the emergence of a radical alternative.
Without a dogmatically rigid political program, we support perpetual theorical construction related to the everyday experience of the stuggle of our people and we reject any form of sectarian confinement.
Rébellion is considered as a political tool serving practical action. Our publication is a link between individuals and groups responsive to its efforts willing to take concrete action on all battlegrounds
Our Positions
We are the heirs of the long struggle for emancipation of European workers from capitalist domination and alienation.
We advocate a form of socialism which is mindful of the identity of every people in a strong Europe conscious of its common origins and fate. We reject centralizing nationalism and its caricature, the separatist micro-nationalism.
In order to implement a genuine and unique form of socialism, we reject bureaucratic state socialism and support any kind of participatory, organic and direct democracy within a federalist state.
We consider the Europe of Brussels to be a mockery of European sovereignty, in complete opposition to the principle of subsidiarity, which is the only means to rebuild a genuine social bond.
We opt for a differentialist anti-racism. Mass immigration is a tragedy for both European peoples and uprooted migrants, all victims of globalist capitalism whose sole aim is the development and financialization process.
Refusing the logic of the destruction of Nature in the name of profit, we affirm the necessity of revolutionnary ecological realization. We are opposed to the dehumanization of our lives in thename of «progress» ordered by the market and we fight technical alienation (rejecting tranhumanism and any type of attempt to manipulate the life.)
Our model is that of a federalist Europe respectful of nations, peoples, regions, local communities and cultures. A Europe whose calling is imperial as opposed to imperialistic.
All over the world we support the struggle of peoples against the destruction of diversity and capitalist exploitation of which the United States are the main, but not the only exponent.
Our Editorial Team
Our magazine is the result of an entirely voluntary and independant collective work of writing, conceptualizing and diffusion. We rely only on our own strengths to advance our ideas and values.
The editorial work is participative, unsigned texts are the expression of our team's collective reflection.
Interviews and signed articles do not necessarily represent our editorial line, but they are present to open and extend debates through the confrontation of ideas coming from free and rebellious minds.
Refusing advertisements and grants is a matter of principle for us. Our independance only comes from the support of our readers.
The OSRE
The European Revolutionnary Socialist Organization gathers those whose mindset is similar to ERS and who wish to concretely engage themselves in order to advance this ideal. Its purpose is to participate in struggles in a targeted manner, to support and spread Rébellion's ideas.